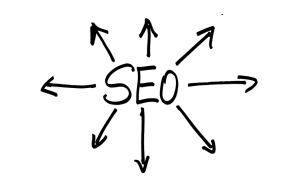 Here are 12 steps to improve your site's traffic over the long haul.
1. Use WordPress to power your site.  With well over 75 million websites running WordPress is goes without saying that WordPress is a search engine friendly platform.  However some manual SEO work is needed for your website to take fully advantage of the power of WordPress. Just switching to WordPress won't rank your site on Google's front page.
2. Choose the best WordPress SEO plugin for you website.  There are two SEO plugins that rise above all the rest : All In One SEO Pack and WordPress SEO by Yoast. All is one SEO is more popular, while WordPress SEO is a bit better rated.  (GrayOrbit uses All In One SEO much of the time.)
3. Give the spiders a map.  Be nice to the spiders who may get lost without a map. Your pages will not be indexed if the spiders cannot crawl them. A site map will help spiders find all the important pages on your site. If your site is large, make several site map pages. Keep each one to less than 100 links. Since you are using WordPress, install and configure the Google XML Sitemaps plugin.
4. Use friendly URLs. SEO-friendly URLs are important. Use keywords in your URLs and file names.  Also, use hyphens in URLs and file names, not underscores. Hyphens are treated as a "space," while underscores are not.
5. Keywords. Keywords. Keywords. Chose a few words that describes your page and type them into Keyword Discovery or WordTracker. Look at the relative volume of one keyword to another, and keep them in mind when choosing text for your page. Another good free tool is Google's AdWords Keyword Tool.
6. Use unique and relevant title and meta descriptions. The page title is one of the most important on-page SEO factors to consider. It's rare to rank highly for a primary term (2-3 words) without that term being part of the page title. The meta description tag will often appear as the text below your listing in an index, so it should include the relevant keyword(s) as well, but be worded to entice searchers to click on your listing. Keywords meta tag is close to meaningless. If you use it, put misspellings in there, and any related keywords that don't appear on the page.
7. Use your keywords as anchor text when linking internally. Anchor text helps tells spiders what the linked-to page is about, instead of just using the phrase "click here", which does nothing for your search engine visibility.
8. Your domain needs a blog! Google seams to love blogs for the fresh content and highly-structured data. Reading and commenting on other blogs can also increase your exposure and help you acquire new links. Publish your blog on your domain, such as www.cs3solutions.com/blog so your main domain gets the benefit of any links to your blog posts
9. Don't put all your traffic sources in one basket. Google may bring you 70% of your traffic today, but what if the next big algorithm update hits you hard? Newsletters and other subscriber-based content can help you hold on to traffic/customers no matter what the search engines do. Creating great content, starting a blog, using social media, etc.—will help you grow a loyal audience that may help you survive the whims of search engines.
10. Content is King. This is important for everyone. "Build it and they will come" does have some truth to it. The IT being great content or a great application. Google's goal is to connect you with the sites with relevant, quality, trusted content. For example, if you are a retailer, writing your own product descriptions using the keyword research you did earlier to target actual words searchers use may make your pages stand out against the other sites using the standard manufacturer's product descriptions. Great content is a great way to get inbound links.
11. Install web analytics. You obviously need to track your progress, install the Google Analyics code on every page of your site, and monitor it daily.
12.  BE PATIENT  but expect results.  There is no instant gratification in the world of SEO. Think months, not days. You will get the best results over time if you are consistent. You must have a relationship with your website. And like all successful relationships, you gotta commit yourself to the process. SEO requires a long-term outlook and commitment.
Spend just 10 minutes every day tweaking your site.  Enjoy!