Newsletters are so 20th century.
You don't have a newsletter for your business?  If not, it is probably because you don't have the time or the content to publish one.
Do you need one? Maybe not.  But…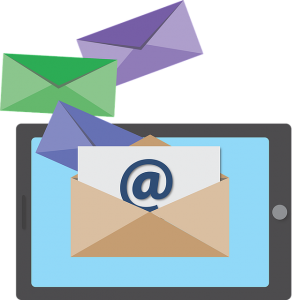 Business owners and association managers who have an opt-in email platform know the positive impact that building email lists, and sending valuable consistent content to their subscribers, can have on website traffic and revenue. (see ROI stats below if you are numbers oriented)
Benefits of gathering emails and sharing knowledge.
We all know that sharing valuable information with potential, and current, customers can help your business grow, but why use email?
It's personal – Email is  very direct, personal, and casual. People read email in the privacy of their inbox, and can build trust and connection.
It's purposeful – They are more receptive to your message because they have opted-in to your list directly on your website.
It's targeted – Since you already know what they like, you can deliver them highly relevant content and offers to get better results. This is called segmentation, and we will cover that later in the article.
It's yours – You don't own your Facebook page, Twitter stream, or Google account. You DO own your email list, and it is not influenced by decisions of other businesses.
The bottom line
Email marketing averages an ROI of $38 for every $1 spent, DMA National Client Email Report 2015
What do I need?
A successful opt-in publishing platform will need the following:
Registration form creator
Email verification system
Database storage
Subscriber Management
Drag-and-Drop Editor to create emails
Automatic Newsletter option to put your weekly articles on auto-pilot
Detailed Reports
How do I get started?
If you are a current GrayOrbit support subscriber, setting up this system on your website is included.  Just ask!