We love to create forms that are "smart" and work for our client's online business processes. We often use Gravity Forms, a very powerful plugin that offers flexible and customizable online forms for improved communications and data about your clients.  We encourage your to take advantage of the power of Gravity Forms to reach your customers on your website.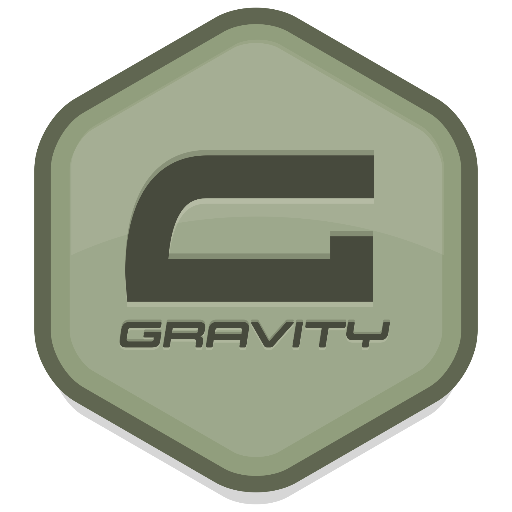 Custom Forms with "Logic"
Custom forms can be created easily and maintained. Gravity forms can also be shared with an integrated database that offers compatibility with other services like PayPal and MailChimp.  You can make contact forms and questionnaires that have "conditional logic" meaning you could ask questions that lead to other questions and have custom feedback.  You could send a response to a specific manager based on the answers from the online form.  There are many options on the types of questions that make it easy to build and maintain Gravity Forms which integrates well within WordPress.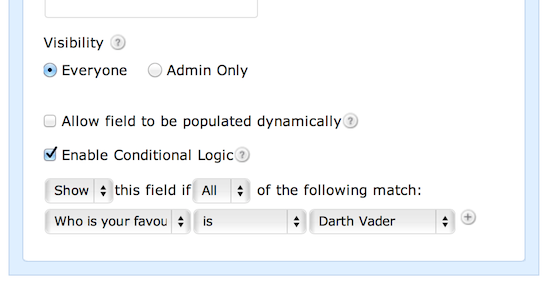 Gravity Forms are mobile-friendly and work well on smartphones and tablets.
It is very important to reach your customers on their mobile devices, as you will have more prospects at getting a response.  Gravity forms automatically format to the type of device they are being used with online.  Forms can also easily be copied and upgraded to your needs.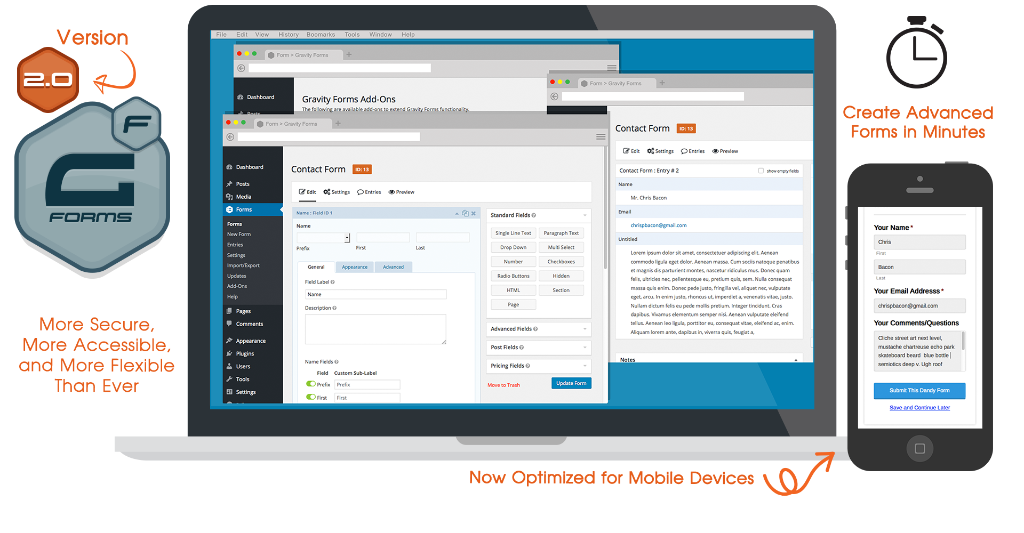 Gravity Forms and other Add-Ons
Gravity Forms also can integrate with other applications and importing and exporting is a built in function to help in sharing with other office applications.  You will find the savings in paper and filing traditional forms to be a real improvement for your business, and to improving communications with your customer.  Note that some of these add-ons require an extra fee.
Related Links
Gravity Forms – official website
10 Must Have Plug-ins for your Business Website (Forbes) – Gravity Forms listed
---
This Boost Blog offers advice on helping to make your website the best it can be from the staff at GrayOrbit.  Please contact us with any questions at GrayOrbit Support